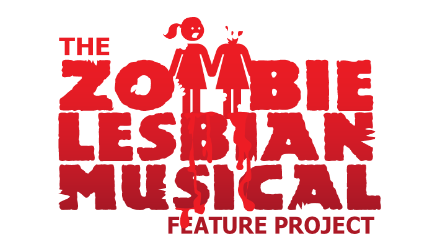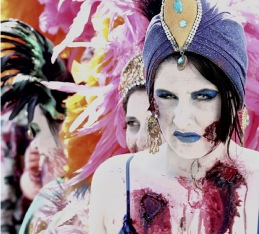 Storyline:
Diana, brilliant bio-chemist, perfectionist and embarrassed lesbian, refuses to "wed" her beloved Marion alongside hundreds of other same-sex couples at a mass faux wedding. The ceremony is to demonstrate the commitment of the gay lovers as the Tasmanian Government prepares to vote on the bill to legalise same-sex marriage.
But while working in her laboratory on the cure for the Tasmanian Devil Facial Tumour Disease, Diana discovers a high level conspiracy, headed by the evil Dr Cain, to eradicate all the left-wingers, poofs, dykes, artists, bogans, radical "greenies" - in fact the entire population of "basket case" Tasmania. Hell will be unleashed at the faux wedding in the form of a strain of the Devil disease, turning everyone into flesh-devouring, tumour-ridden zombies.
However, fighting the insatiable zombies, and the evil Dr. Cain, is one thing. What proves harder for Diana is fighting her own prejudice. In order to save her relationship with Marion, she needs to realise that perfection is unattainable, that being gay is not a defect, and that you can love someone who's imperfect - even yourself.
Featuring bound-to-be classic songs such as No Penis Between Us, Let's Wipe the Map of Tassie Off the Map, and My Girlfriend Ate My Pussy, Literally, this film explores the universal themes of love, prejudice and equality, but does so in a way that is outrageously naughty, hilariously irreverent and just bloody entertaining …
Director: Rebecca Thomson
Writer: Carrie McLean
Producer: Rogan Brown
Executive Producer: Martin Brown
Script Editor: Joan Sauers
Composer: Heath Brown
Tagline: Can love overcome prejudice?
Synopsis: A brilliant bio-chemist battles prejudice, a deadly conspiracy to annihilate Tasmania, and hordes of hungry zombies all so she can be with the woman of her dreams.
Developed with the assistance of
SCREEN TASMANIA